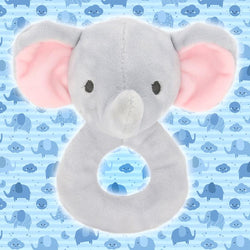 The Little Peach
Elephant Plush Rattle
This adorable plush rattle is super soft and perfect for stimulating your little one's curiosity!
Lightweight for Easy Grasp & Hold
Lightweight and easy-to-grab shape is perfect for little grabby hands!

Size
2.5 inches

No Minors in Kink (18+ ONLY)
This item is intended for adults over 18 only! It is not intended for minors or for infants and may result in a choking hazard. Please do not purchase if you are under 18 and please do not gift to a minor. This shop does not support minors in kink.